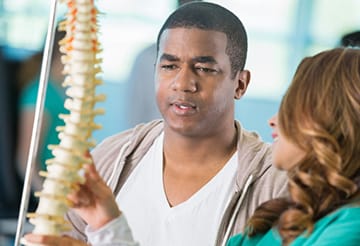 Skilled Massachusetts Personal Injury Lawyers
When you were hurt as the result of someone else's negligence, your life took a dramatic turn. In addition to the physical pain, you may be in need of extensive medical treatment or rehabilitation. You may be unable to work, and are wondering how you are going to pay your bills.
To learn more about your rights in a personal injury case, contact the Roncone Law Offices, P.C.
Car Accidents — Slip-And-Fall Injury — Dog Bites And Attacks
At the Roncone Law Offices, P.C., in Leominster, Massachusetts, we have over 75 years of combined experience representing victims of personal injury throughout the Worcester and Fitchburg, Massachusetts, areas. In our comprehensive personal injury practice, we handle a wide range of personal injury claims, including:
Fatal car accidents/wrongful death
Rear-end collisions
Rollover accidents
Truck accidents
Other motor vehicle accidents
Child injuries and settlements
Accidents involving motorcycles, bicycles and pedestrians
Pharmacy errors and malpractice
Dog bites/animal attacks
Slip-and-fall injuries and other premises liability claims
If you have been injured in a truck or car accident, our attorneys have the experience to help you receive fair compensation for your losses. Our injury lawyers can help in cases involving commercial truck driver negligence on a highway or roadway, a semi-truck rollover, an 18-wheeler jackknife, inattentive driving, or any other driver negligence, recklessness or carelessness.
At the Roncone Law Offices, P.C., we handle all aspects of a personal injury claim, from investigation and initial filing to trial and appeal. Because we know that a trial can be expensive, we always evaluate whether a negotiated settlement is in your best interests. In addition, we consider alternative methods of dispute resolution, including mediation and arbitration. If negotiation and alternative dispute resolution are not in your best interests, we are fully prepared to take your case to trial. Contact us today to schedule a free initial consultation after a car accident, slip-and-fall accident, or other accident caused by another's negligence.
We take all personal injury cases on a contingent fee basis. If we don't recover compensation, we will not charge you attorneys' fees.
Full-time Registered Nurse On Staff
Because we have represented hundreds of personal injury clients, we understand how important a thorough and professional medical evaluation of a client's injury can be to maximizing recovery. We employ an experienced, full-time registered nurse (Legal Nurse Consultant) to help our personal injury attorneys make a thorough assessment of each case.
Contact Roncone Law Offices, P.C., Today
To discuss your case with an experienced lawyer during a free initial consultation,
call us at (978) 534-2444 or send us an e-mail.