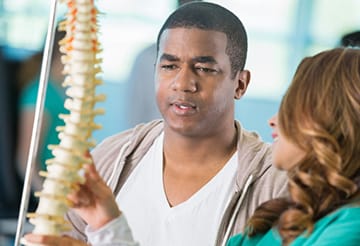 Leominster Texting And Driving Attorneys
Distractions have always been present for drivers. Whether it is kids in the back seat or attempting to eat in the car, when a driver takes his or her attention off the road for even a second, a serious car accident can occur. Incidences of distracted driving accidents are on the rise as more and more people integrate the latest technology into their daily commute and attempt to multi-task by using their cellphones in their vehicles.
At the Roncone Law Offices P.C., our experienced personal injury lawyers have been handling all types of car accident cases since 1962. We are highly skilled at handling cases in which a distracted driver caused an accident. These types of car accidents are often devastating, resulting in serious injuries and even fatalities. We work hard to see that our clients get the compensation they deserve for the injuries they have suffered. Contact our attorneys today to schedule a free initial consultation with one of our distracted driving accident attorneys.
Massachusetts Laws Governing Texting While Driving
Across the country, states are enacting stricter laws to govern and even ban cellphone use while driving. Numerous studies have shown that individuals who are talking on a cellphone or texting while driving have a higher incidence of causing accidents and serious injuries in those crashes. These individuals must be held accountable for their negligence when someone is hurt as a result.
While Massachusetts may still allow drivers who are over the age of 18 to talk on a cellphone while driving, the state has recently banned any type of texting while driving, as well as the use of any text-based communication, such as e-mail. While talking on a cellphone is dangerous, texting while driving is even more dangerous, as drivers are required to take their eyes off the road to see what they are typing into a text message. Their attention is taken away from the road and other drivers — where their focus should be — to prevent accidents from occurring.
Distracted Driving Accidents And Injuries
Whether the driver who hit you was distracted by a cellphone or something else, our firm aggressively pursues justice and a beneficial resolution to your case. We handle all types of accidents and injuries that stem from the actions or inaction of a distracted driver, such as:
Car accidents
Truck accidents
Motorcycle accidents
Rear-end collisions
Solar glare accidents
Fatal car accidents
Brain injuries
Spinal cord injuries
Broken bones
Amputations
Lacerations and abrasions
Burns
Representing Clients Who Have Been Injured By A Distracted Driver
We handle all car accident cases on a contingent fee basis. If we don't obtain compensation for your losses, we will not charge you any attorney fees.*
If you live in Worcester or the surrounding area, including the communities of Fitchburg and Leominster, and wish to discuss your case with an experienced lawyer, call us at (978) 534-2444 or send us an email.
*All personal injury clients are required to sign a contingent fee agreement, which explains the details of all fee and cost arrangements. Consult with our attorneys at the time of your meeting so that you understand legal fees and your responsibilities. Results are not guaranteed.