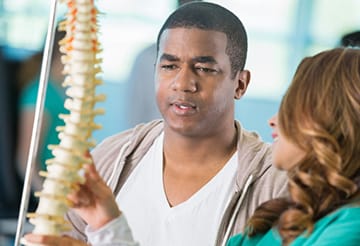 Attorneys Helping Injured Bicyclists And Pedestrians
Motorists are responsible for being vigilant when they are on the road, especially when bicyclists and pedestrians are also present. Unfortunately accidents occur, leaving bicyclists and pedestrians with serious and even fatal injuries. If you or a loved one has been involved in a bicycle or pedestrian accident, it is essential that you enlist an experienced personal injury lawyer.
At the Roncone Law Offices P.C., our lawyers understand the issues that our injured clients face. Since 1962, we have been representing the victims of all types of motor vehicle accidents in Leominster, Fitchburg, Worcester and the surrounding parts of Massachusetts. We stand up for our clients' rights in all aspects of their cases against insurance companies, negligent drivers and other responsible parties. Contact us today to discuss your bike or pedestrian case.
The Types Of Pedestrian And Bicycle Accidents We Handle
Our firm has handled all types of situations in which a pedestrian or bike rider became injured by a vehicle, including:
Hit-and-runs
Failure to stop at a crosswalk
Failure to obey posted signs
Failure to yield to a pedestrian or bicyclist
Hit by a drunk driver
Hit by a distracted driver (texting while driving or using a cellphone while driving)
The Injuries Pedestrians And Riders Endure
While a vehicle surrounds a driver and somewhat protects them in a crash, pedestrians and bike riders have no protection in a collision. This often results in more severe injuries than the injuries suffered by the negligent driver. We are sensitive to the needs of clients who have suffered life-altering injuries, such as:
Traumatic brain injuries (TBI)
Concussions and closed head injuries
Spinal cord injuries
Paralysis
Broken bones
Crush injuries
Burns
Amputations
Severe lacerations and abrasions (road rash)
Contact Us For Hit-And-Run Accident Representation In Massachusetts
For a free initial phone consultation, call us at (978) 534-2444 or send us an email to schedule an appointment. All bicycle and pedestrian accident cases are handled on a contingent fee basis. This means that if we don't obtain compensation for your losses, we will not charge you any attorney fees.* (No medical advice or services are provided.)
*All personal injury clients are required to sign a contingent fee agreement, which explains the details of all fee and cost arrangements. Consult with our attorneys at the time of your meeting so that you understand legal fees and your responsibilities. Results are not guaranteed.